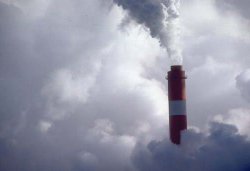 Not All CEMS Are Created Equal...
Accurate, reliable emission monitoring can be tricky. Probes must be designed and built to provide reliable service without plugging or corrosion. The sample transport system must deliver a representative sample to the analyzers without sample loss or degradation, and the analytical system must provide reliable and unbiased results taking into account any interferents present in the gas stream.
While "off-the-shelf" solutions often provide a good beginning to an emission monitoring system, these often require some enhancement or modification to provide accurate, reliable data while minimizing maintenance and down-time.
The CEM experts at Source Technology literally wrote the book on CEM systems. They will evaluate your emission source and develop a site-specific specification that will ensure the quality and integrity of your data. They are up-to-date on the latest technology for all components of your system. They will suggest quality CEM vendors, evaluate vendor bids, conduct Factory Acceptance Testing, and oversee the installation and commissioning of the system to ensure you are getting the system you need.
If you would like more information on how Source Technology can help solve your CEM system problems, contact one of our CEM experts today.