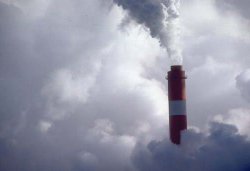 Audits Provide Data Confidence
A CEM system audit is more than just flowing calibration gas to the analyzer. The intent of the CEM system evaluation is to assess the effectiveness of the CEM QA program, focusing on assigned responsibilities and accountability, training and education needs, information flow, and data review and approval procedures, as well as system operation.
Source Technology has extensive knowledge of CEM systems and their regulatory requirements. We provide audit services to sources across the U.S. with the aim of improving system reliability, reducing operating costs, and improving data quality.
In preparation for an evaluation, it is necessary to review CEM system files and records. These include completed QA/QC forms, records of testing, regulatory reports, logbooks, data printouts, etc. A report will be prepared listing observations made during the review and deficiencies in equipment or operational procedures. Recommendations will be offered where it is viewed that the CEM program can be improved.
A typical audit schedule:
8:30 Introductory Meeting with interested parties
9:00 Review of the CEM system
1) In-depth review of logbook and forms
2) System calibration check
3) Discussions with CEM operator
11:00 Walk-down of system (Analyzers at Stack)
12:00 Lunch
1:00 Control Room Review
1) Review of DAS
2) Discussion with Plant Operators/Shift Supervisor
2:30 Review of Spare Parts/Stores
3:30 Review of Records
1) QA/QC Records - Forms, Performance Tests
2) Review of Agency Reports
4:30 Exit meeting